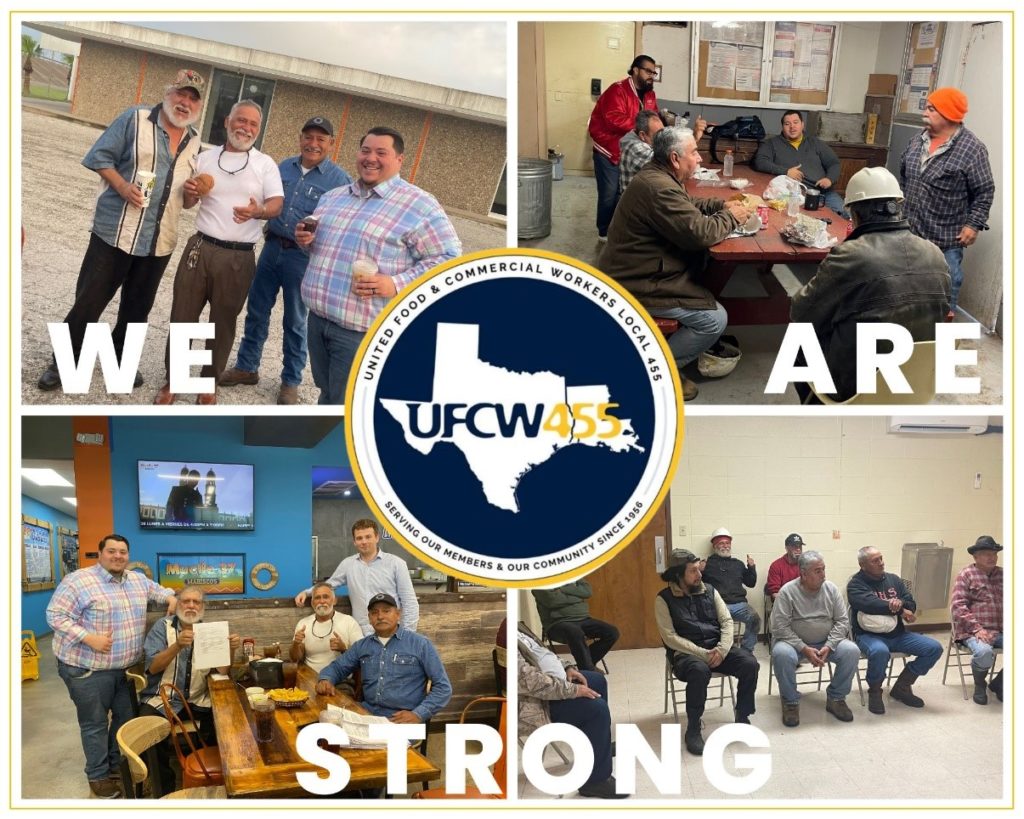 Congratulations To Our Valley Members On Successful Ratification Of Their Improved Union Contract!
UFCW Local 455 and the Valley CO-OP Oil Mill reached an agreement to increase break periods, improve vacation language and many other benefits for all bargaining unit employees. Here are some of the benefit improvements included in the new contract:
Effective December 7th, 2022, employees' rest periods will be increased to twenty minutes per period on their shift.
Employees are now eligible to receive 3 weeks of paid vacation after 7 years of continuous service instead of 9 years.
Secured improvement on grievance procedure language.
Improved funeral leave benefit to include additional qualifications.
Secured future annual wage increases which will take effect March 23rd 2023 and 24th 2024.
Negotiated a bonus upon ratification of $500 for each member.
The expiration of this agreement is on March 23, 2025.
Thanks to all of our hard-working members who supported the Union and their efforts in helping to secure this contract!