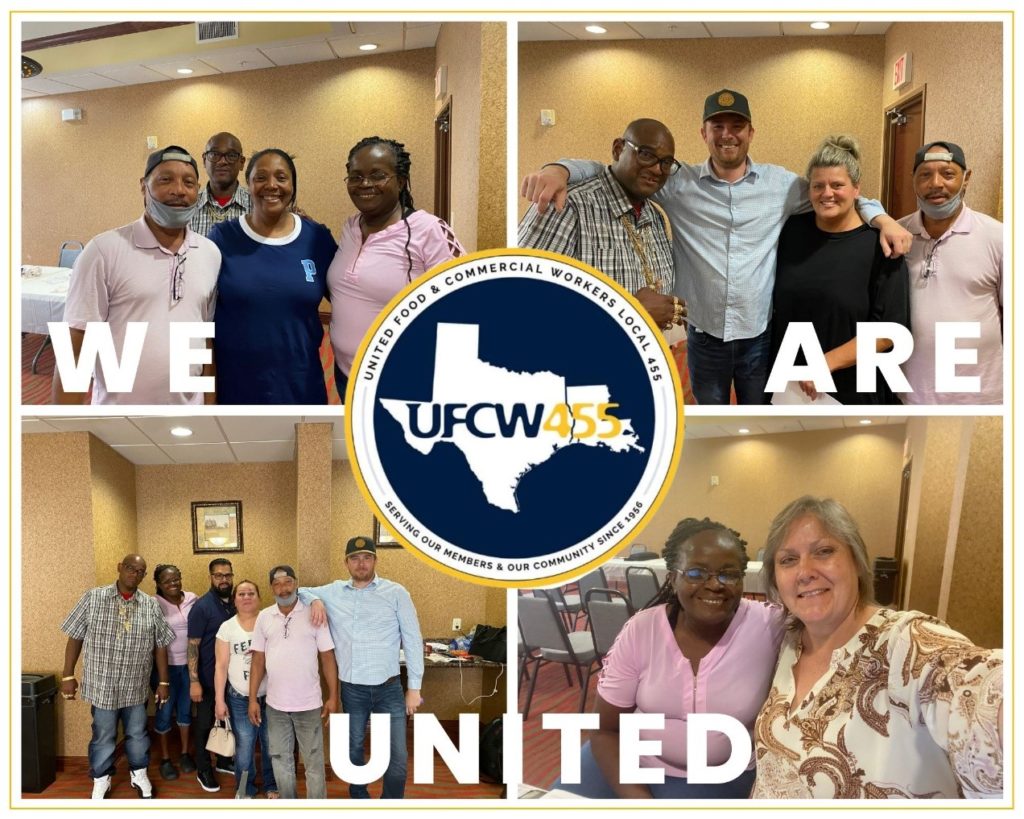 Congratulations To Our Sanderson Bryan Members On Successful Ratification Of Their Improved Union Contract!!
UFCW Local 455 and Wayne-Sanderson Farms Bryan reached an agreement for all bargaining unit employees. Here are some of the benefit improvements included in the new contract:
• All workers receive a wage increase which were bargained in addition to the contractual increases workers received in January of 2023, following the 2023 ratification, with guaranteed wage increases in 2024 and 2025 for all employees.
• Secured healthcare with no increase in workers premiums in 2023.
• Additional wage increases for "clean-up" workers.
• Additional wage increases for the "shoe program".
• All negotiated increases will be retro-active to January 1, 2023
The expiration of this agreement is on May 31, 2026.
Thanks to all of our hard-working members who supported the Union and their efforts in helping to secure this contract!