Dear UFCW Local 455 Kroger Member,
We are thrilled to let you know that a tremendous, record-breaking number of members turned out to vote and make their voice heard last week.
After counting thousands of ballots, 97% of clerks and 97% of meat clerk members have voted to reject Kroger's proposal and authorize a strike should it become necessary.
To be clear, you did not misread those numbers – 97% of your co-workers and fellow members voted to reject Kroger's proposal.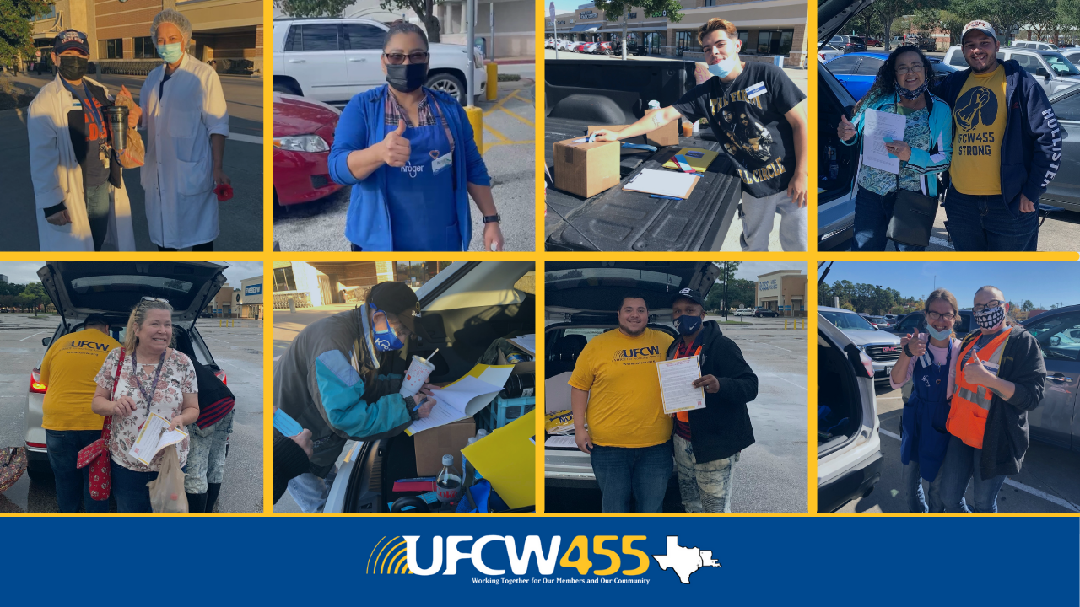 Members like you, and the thousands who voted, have made it clear that you believe in standing together and standing up against Kroger's cuts and takeaways. Whether it's wages, hours & staffing, healthcare, or the better treatment we all know you deserve, this overwhelming vote makes clear how many of you believe that you have earned a better life.
Please know this: we all believe a strike is a last resort. A strike vote means that you are authorizing your bargaining committee, made up of your fellow Kroger co-workers and union, to call for a strike should Kroger force us to.
It is our sincere hope that Kroger will work together with all of us and do what is right by you and your family.
As always, please make sure you are signed up for blast text alerts by texting 'KrogerHOU' to 83071 or clicking here.
And please reach out to your union rep if you have any questions or call us at (281) 448-5555.
Thank you and stay strong,
Brandon Hopkins
UFCW Local 455 President
Download Our App
A
members-only
tool helping you stay connected with your Union all in the palm of your hand.
Contact Your Union Rep
If you have any questions please contact your union rep. If you do not know who your union rep is, use our rep-finder.