As the pandemic continues to surge in the greater Houston area, along with Kroger's profits, they are not willing to share! Kroger's operating profit for their first quarter of this year was a whopping $1.4 BILLION DOLLARS, thanks to their employees who put their lives on the line during the pandemic. Kroger insists on merging the clerk and meat contracts and has not amended their original proposal much, which included reducing full-time/part-time ratio, building non-union stores, eliminating daily overtime, making it difficult to maintain full-time status and a limit on part-time vacations. This is not acceptable and your union will continue to fight for you!
How much were Kroger's sales and profits up, in the 1st quarter of 2020 (the period ending May 23)?
Kroger's identical sales were up 19% in 1Q20; these results were based on double digit increases in basket size, and also driven by 92% growth in digital sales. Operating profit of $1.4 billion was up 47.6% vs 1Q19, and net Income of $1.2 billion was up 58.8% vs 1Q19. This strong profitability occurred even though the company incurred COVID-19 related incremental expenses of $830 million during the quarter, including additional "thank you" pay to workers (and additional cleaning labor and PPE costs) SOURCE: SEC Filings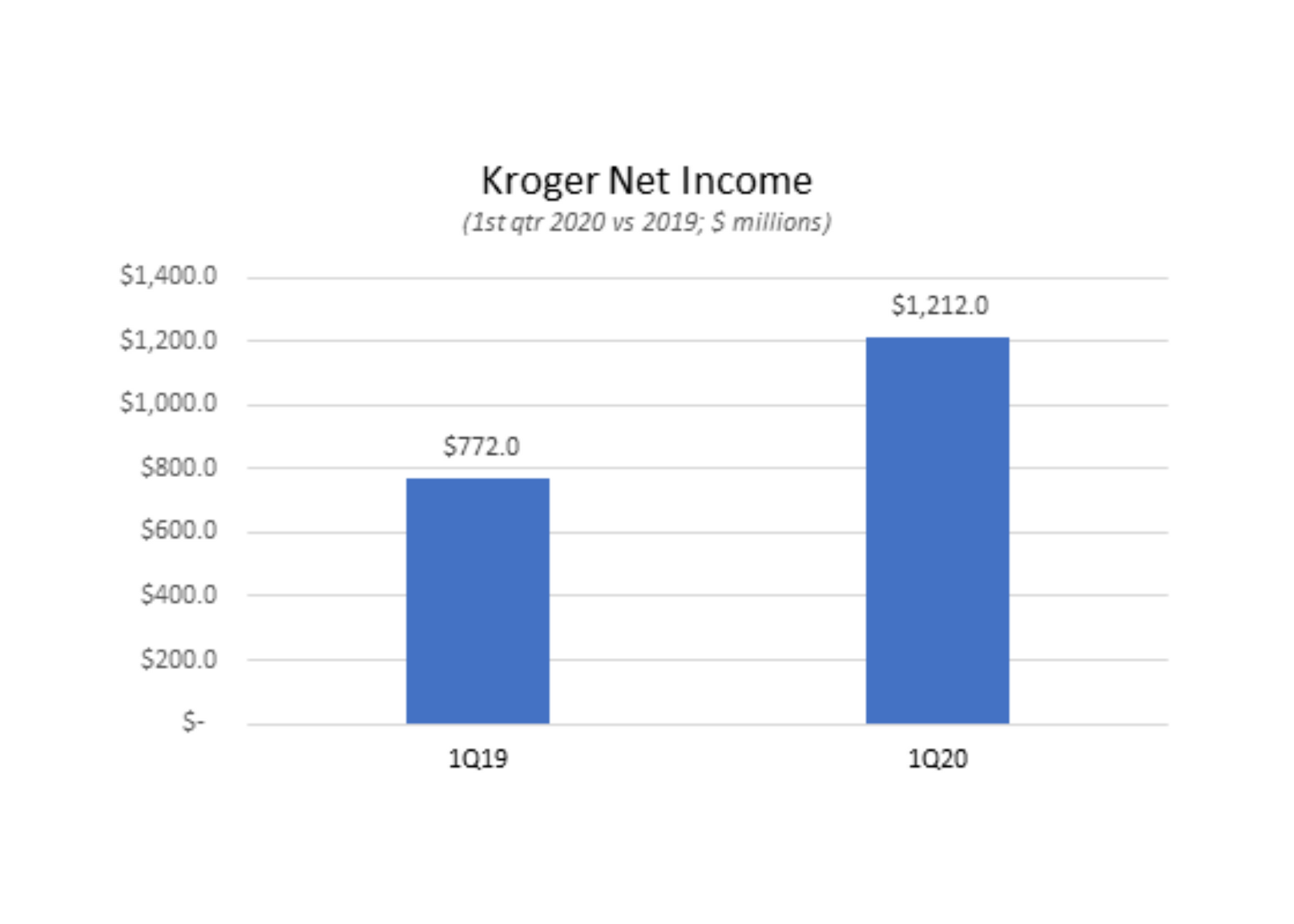 Kroger should invest in their front-line workers and appreciate you made them successful!
This week HEB implemented permanent hazard pay while Kroger still refuses to do so.

A merger of the two CBAs will lead to the erosion of work, among other things.
Tell Kroger we are ONE UNION with ONE VOICE who will fight for TWO CONTRACTS and we want our hazard pay back!