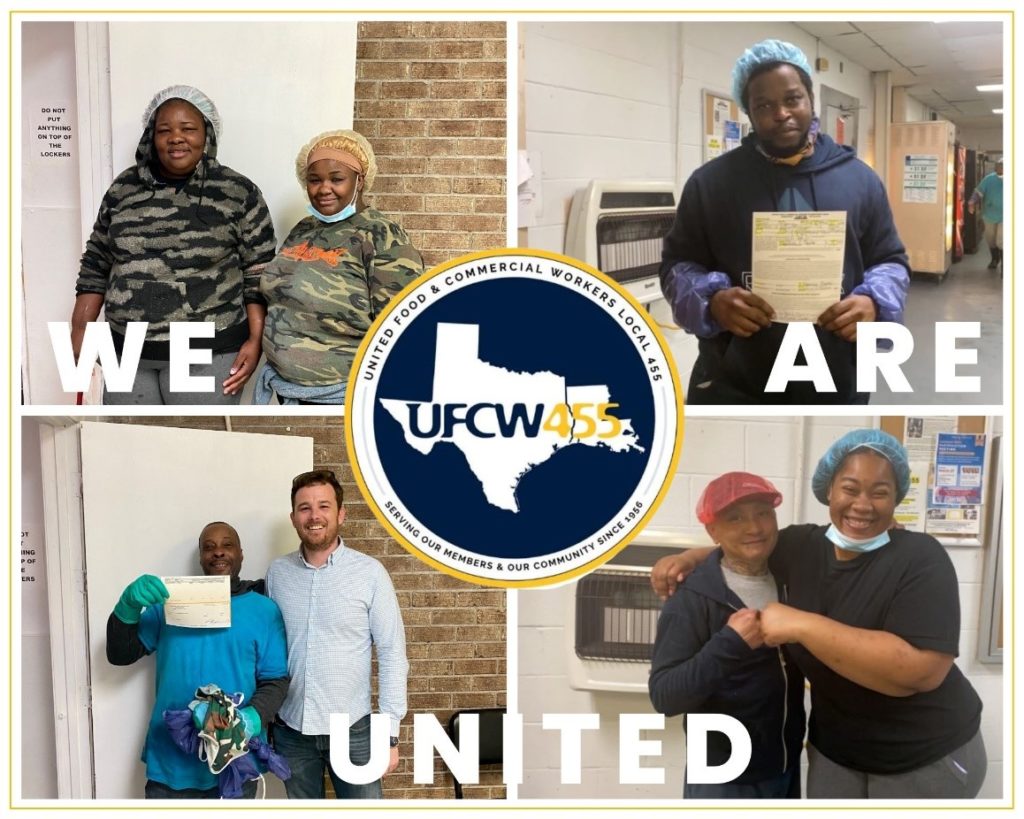 Congratulations To Our Louisiana Pride Catfish Members On Successful Ratification Of Their New Union Contract!
UFCW Local 455 and Louisiana Pride Catfish reached an agreement to increase wages, vacation, and improvements on their Union language for all bargaining unit employees.
Inmates on work release can now be covered by the CBA, and join the Union.
H2A migrant workers can now be covered by the CBA, and join the Union.
All active workers received a $500.00 ratification bonus.
Improvement to vacation language allowing employees to qualify for their first week after one year instead of being based on hours worked.
$1.20 per hour initial wage increase for all workers, then annual increases thereafter.
Employees that work in the Trimmer classification will now receive $4.67/ hour in addition to their hourly rate.
Introduced orientation language for new hires to meet their Union rep, have the CBA benefits explained to them, and sign up to become a Union member.
The expiration of this agreement is on November 6th, 2025.
Thanks to all of our hard-working members who supported the Union and their efforts in helping to secure this contract!