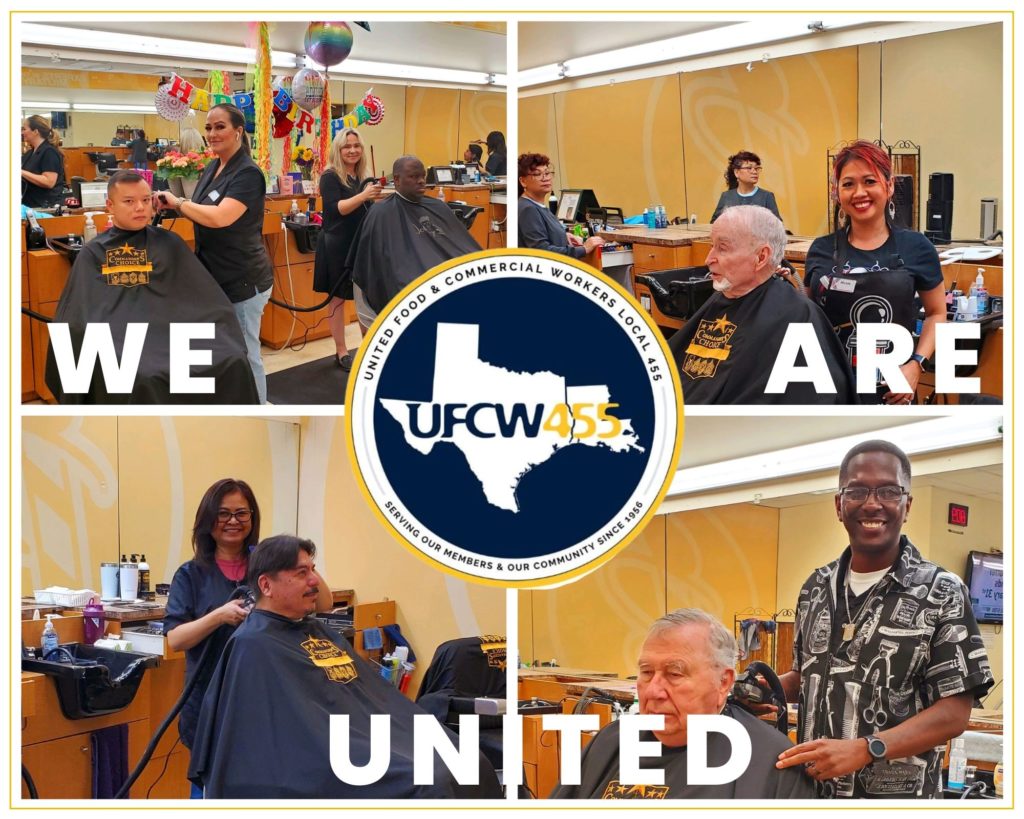 Congratulations To Our Fort Sam Beauty, Lackland Beauty, & Fort Sam Barbers Members On Successful Ratification Of Their Improved Union Contracts!
Your Union and Associated Grocers reached an agreement to increase wages, improve vacation and secured bonuses for all bargaining unit employees. Here are some of the benefit improvements included in the new contract:
Effective November 1st, 2022, compensation increased to 58% for all workers, including a .5% increase every year.
A $100 bonus was paid out to all bargaining employees one week prior to Christmas.
An increase of 15% for retail services shall be added to each employee's regular paychecks.
An increase in vacation pay by .25% for Fort Sam Barbers & Lackland Beauty.
An increase in holiday pay to $85.
Improved death benefit for all workers. Workers shall be allowed as much time needed to attend a family member's funeral services.
The expiration of these agreements are set for October 31st, 2025, for Fort Sam Beauty; November 21st, 2025, for Lackland Beauty; and, September 1st, 2025, for Fort Sam Barbers.
Thanks to all of our hard-working members who supported the Union and their efforts in helping to secure these contracts!