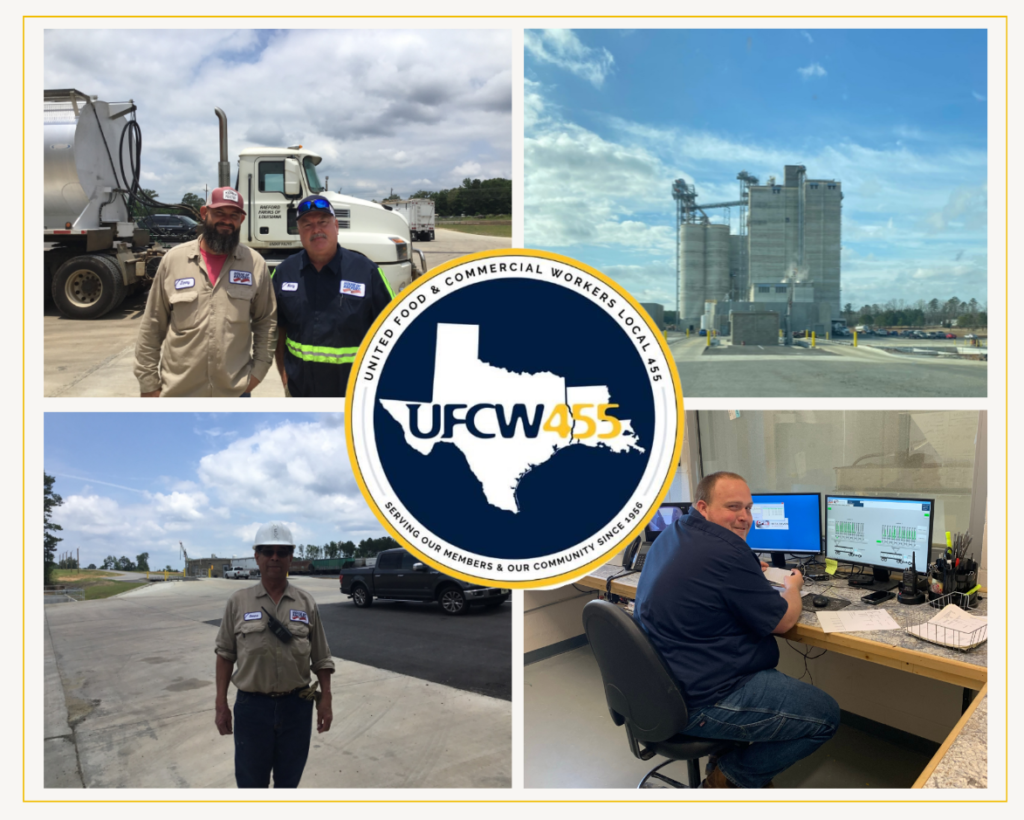 Congratulations House of Raeford Feedmill Members On Successful Ratification Of Their New Union Contract!
Your Union and House of Raeford reached an agreement to increase wages, vacations, premiums and more for all Feedmill workers. This contract is set to expire in December 2024. Here are some of the following benefit improvements included in the new contract:
Made $1.00 hazard/covid-19 pay permanent for all workers (It is now a part of their base pay rate).
Secured wage increases that will be retroactive to expiration of the contract.
Increased drivers' downtime pay by $5.00 per hour.
Driver's that meet safety criteria will receive a safety bonus ranging from $500.00 to $1,500.00 per year depending on length of service.
Drivers assigned to train new drivers will receive 2 hours of downtime per day for training.
Increased all paid break times by 5 minutes.
Introduced a personal holiday after one year of service.
Workers will qualify for a 5th week of vacation after 20 years of service.
Introduced hourly seniority premiums; in addition to pay increases for worker with 5 or more years of service.
Introduced evening shift premium of .50 cents per hour.
Increased night shift premium to $1.00/ hour.
Delivery and reclaim drivers per load pay rate increased.
Thanks to all of our hard-working members who supported the Union and their efforts in helping to secure this contract!