On Oct. 19, workers at the Lush Cosmetics store in Friendswood, Texas, made history by becoming the first Lush Cosmetics store in Texas to unionize by joining UFCW Local 455.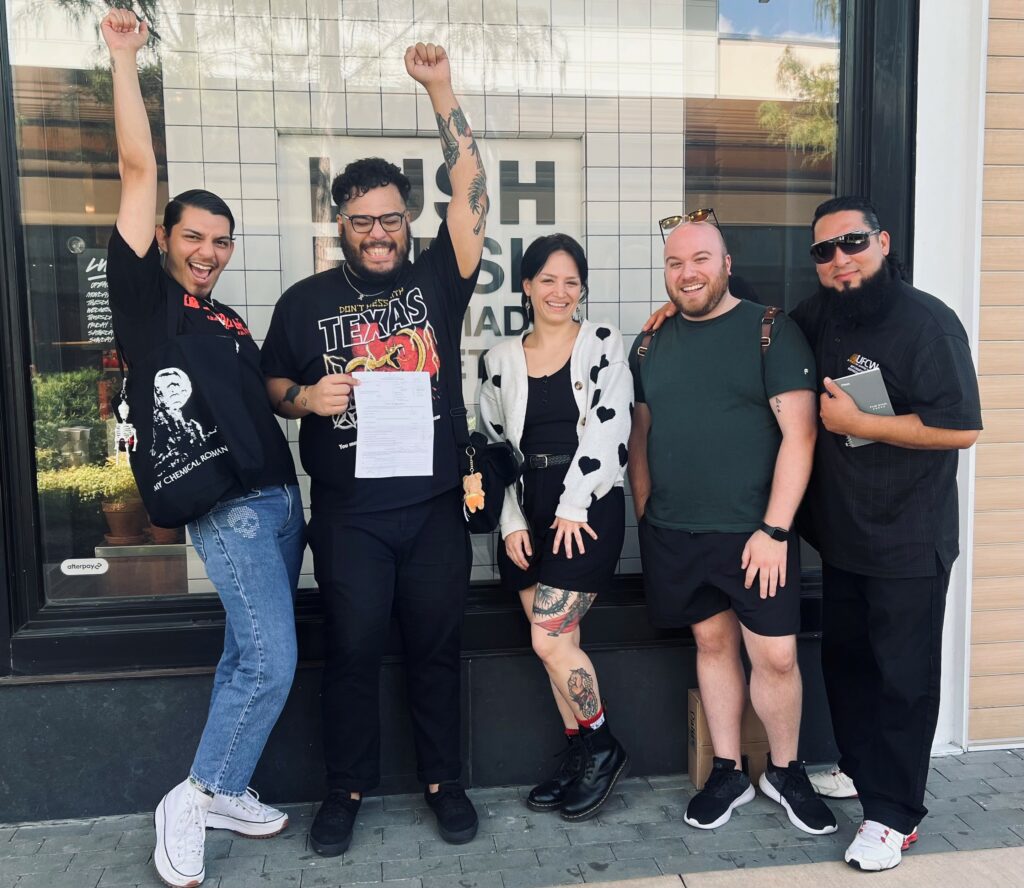 The nine workers, who sell vegetarian and vegan bath bombs, creams, soaps, shampoos and other products, joined our union family because they were concerned about insufficient wages, as well as health and safety issues at the store, including the lack of air conditioning. The campaign to organize these workers included in-person meetings, as well as connecting with the workers through social media.
The Lush Cosmetics workers at the Friendswood store are looking forward to negotiating their first union contract.
"We will make this the Lush we want it to be," they said in a joint statement.
Lush Cosmetics is owned by British cosmetics retailer Lush Retail Ltd., and this the second Lush Cosmetics unit in the U.S. to unionize with the UFCW. Workers at the Lush Cosmetics store in Louisville, Ky., voted to join UFCW Local 227 earlier this year.