UFCW455 congratulates
Lina Hidalgo

for her reelection



for Harris County Judge.
Judge Lina Hidalgo with UFCW 455 President Brandon Hopkins
Harris County voted for a champion who will stand with us when it counts. Judge Hidalgo has:
Implemented a $48 million investment that increases accessibility to high-quality childcare
Provided over $290 million in rental assistance to residents
Protected us during the height of the pandemic
Thank you for voting.
UFCW Stands with
Joe Biden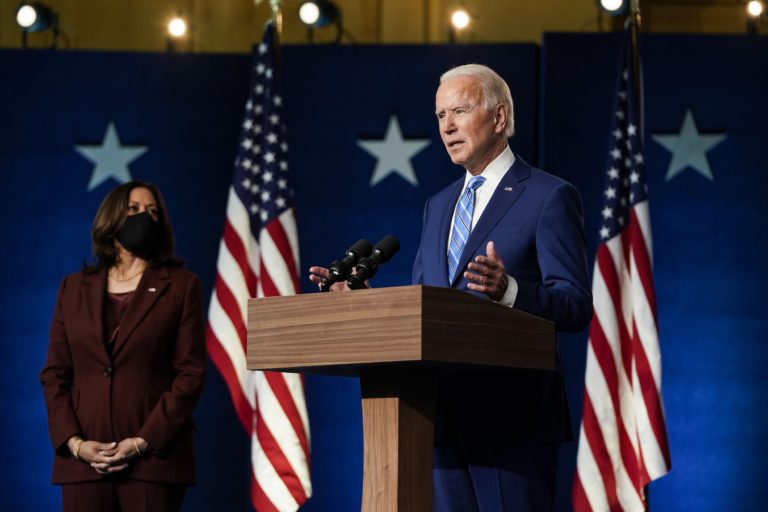 At this critical point in the pandemic, UFCW welcomes President Joe Biden and Vice President Kamala Harris. As COVID-19 cases skyrocket across the country, UFCW is calling on Republicans and Democrats in Congress to work together on President Biden's agenda to take control of the pandemic and protect essential workers, including more than a million UFCW members on the frontlines in grocery stores, meatpacking plants and other critical jobs keeping Americans safe.
""Today is a new day, and all Americans must unite behind President Joe Biden and Vice President Kamala Harris as they prepare to lead our country through unprecedented challenges.

Regardless of who any of us voted for, now is the time to heal and bridge our political divisions. We are all Americans first, and we must join together to wish President Joe Biden and Vice President Kamala Harris success – for their success will ensure the success of this great nation."

Marc Perrone

UFCW International President
The right to vote is an essential foundation of our country's democracy. Ordinary men and women have fought—and even died—to protect the people's right to vote, without coercion or interference. Yet states across the country continue to pass voter suppression laws designed to limit our voices.
We in America have the most unique election processes in all of the world. Nobody can force you to vote or punish you for not voting. If you wish to vote and then, go no further, you may. However, if you wish to become really involved in electing government representatives who will work on our behalf, you have that opportunity as well.
We urge all members of Local 455 to be as politically active as their time and circumstances permit. Each election season we have the opportunity to elect government officials who enact and enforce legislation on all levels of government which affect all of us. Voting is the manner in which we, the people, have a voice in choosing government officials to represent us. We urge you to make your voice heard!
Verify your voter registration status at right or register to vote in your state via the links below.
Our Campiagns
Hazard Pay for Essential Workers

Whether you work in a grocery store, pharmacy, senior care facility, hospital, or in meatpacking and food processing, you have earned and deserve hazard pay.

Why Do Essential Workers Deserve Hazard Pay?
Send a Message to Employers to Reinstate Hazard Pay

#ShopSmart during COVID-19

Shopping Smart Means Supporting Your Local Grocery Workers

1. Wear a mask that completely covers your nose and mouth
2. Practice social distancing in stores
3. Make a list before you shop
4. Minimize your time in the store
Make a Difference: Join ABC
Are you a UFCW member?
Then you are eligible to join the Active Ballot Club.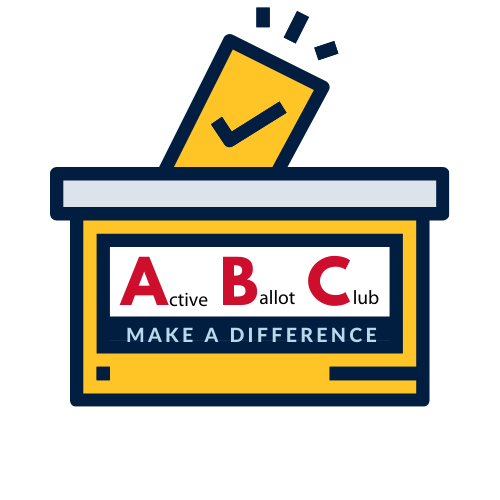 The Active Ballot Club (ABC) is the engine that supports the issues that matter most to UFCW members. From advocating for higher wages to passing paid sick leave legislation – every dollar helps to ensure hardworking families see laws passed that will help them enjoy more economic stability. It's simple, you and your family deserve better. Help turn pocket change into big change, by joining a team that helps every UFCW member enjoy a better life.
Increasing the minimum wage

Paid sick leave

Equal pay for equal work

Overtime pay

Safe line speeds at packing houses

Unemployment insurance

Immigration reform
The ABC is non-partisan and does not endorse candidates based on their political party.
The ABC endorses candidates based on their platform and support for workers' rights.
The goal of the ABC is to elect pro-labor candidates and promote legislation that favors working families.
Union dues cannot be used for political purposes. That is why the ABC is funded separately and entirely by voluntary contributions from members.
Ready to Make a Difference?
Fill out the form linked below and mail or fax to the Houston office. If you have questions or would like to change or check your contribution, call the Houston office and ask for the Membership Records Department.
121 Northpoint Dr.

|

Houston, TX 77060

|

Fax: 281-820-1217